Baseball has long been one of the most popular ball sports, and now you can play it on your smartphone or tablet with Baseball Nine.

Baseball Nine is one of the best baseball games for mobile devices, with its intuitive gameplay and simple controls.
What is Baseball 9?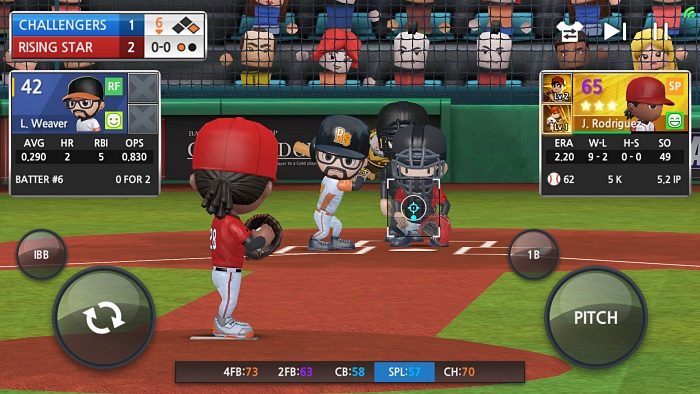 Baseball Nine was released in 2018 by Playus Soft and has since become one of the most popular mobile games of its genre. The game is simple; you only have to take your team to the top, winning games with home runs and fast runs. The controls are simple, and you can participate in casual gameplay or get more serious and competitive.
Baseball 9 Features:
Baseball Nine is packed with features to make your gameplay more exciting, including:
Fast gameplay
Realistic graphics
Choose your own team
Choose whether to pitch, field, or bat
Comprehensive stats
Customize your players, rename them, and gear them up
Online or offline play
Hit dingers and strikeouts
Results simulation based on actual games
Pick auto functions by player, game, or inning
Recruit new players and raise specific stats to develop them
Equip your players and upgrade their skills
Raise their tiers to get them into the hall of fame
Customize your players – rename them, make them left or right-handed, change their faces
Choose pitching and batting motions
Choose from a huge range of gloves, bats, guards, cleats, and glasses
Manage your team right and get promoted
Choose team emblems and uniforms
Free to play
Although the game is free to download and play, there are in-app purchases that can aid your gameplay. If you want to avoid temptation or if someone else is using your device to play Baseball Nine, you might want to consider disabling in-app purchases in your device settings app.
How to Download Baseball Nine:
Baseball Nine is readily available for iOS and Android and can be downloaded by tapping one of the links below:
There's no doubt that Baseball Nine is one of the coolest baseball games for mobile devices. It offers loads of features to help you make your game as realistic as you want. You can play it for fun or get involved in a more competitive game; either way, you are in for hours of entertainment as you strive to better yourself and your team and become the greatest baseball player in all history. Download Baseball Nine onto your device today and immerse yourself in one if the most exciting and intuitive mobile games.