If you love playing battle games on your mobile, then you will love the Clash of Clans.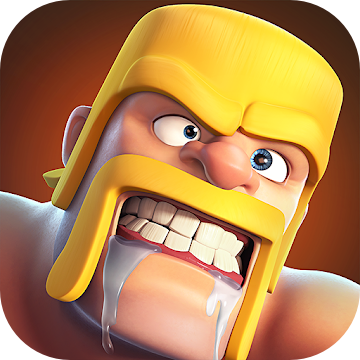 The ultimate multiplayer battle game, Clash of Clans, provides you with hours of entertainment and fun.
What is Clash of Clans?
It really is the ultimate battle as you join up with millions of global players. Build a village, get a clan together and train them for battle, competing in clan wars. Join unique troops such as barbarians and wizards and enter the Clash arena, battling to be the last clan standing.
Clash of Clans provides plenty of features and entertainment for all players.
Game Features:
Join a clan or start one of your own
Fight against clans from across the world
Build walls, use bombs, cannons, traps, and more to protect your village
Fight the Goblin King
Use any combination of Heroes, troops, and spells to plan unique strategies.
Take part in friendly wars, friendly battles, an special events
Train up unique troops with plenty of upgrades
Visit the Builder Base to find new characters and buildings
Build and upgrade your Town Hall so it fights back against attach
Breakthrough defenses using the Siege Machines
Earn magic items with your clan and use them to win the war
How to Download Clash of Clans:
This couldn't be any easier – open the app store and download it. Or you can tap the link below to go to the app and tap to download:
COC is free, but there are in-app purchases that you may be tempted with. If you want to remove temptation or you don't want others using your device to rack up a bill, just go into Settings > Screen Time and go to Content and Privacy. From there, you can disable in-app purchases altogether.
Download COC onto your device today and join a battle of epic proportions. Be prepared for an addictive experience, a game that draws you in and provides you with hours of weapon-wielding, explosive fun.
It is free to download, but you must be aged over 13 to play Clash of Clans, and you do need an internet connection. Let us know what you think of it, and follow us on Facebook for more tips.