Garena Free Fire is one of the latest shooter games to be released for the Android market and a game that takes its inspiration from another popular game, PUBG.

With shooting games become popular again, Free Fire is definitely worth a look.
What is Garena Free Fire?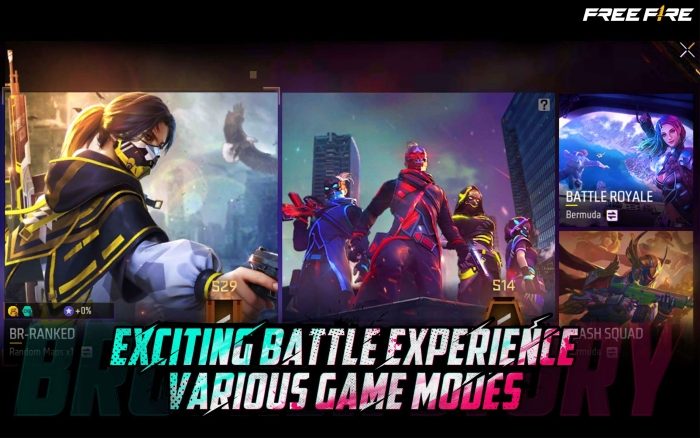 A third-person shooter game, Free Fire is simple, with just one goal – survival. One island, up to 50 players at any one time, your job is to be the last one standing. You can search the island for useful stuff, like weapons and vehicles, to help you in your quest and you can steal resources from other players.
Each battle lasts no more than 15 minutes and, the longer you survive, the smaller the playing field becomes, making it harder to hide. The gameplay is with on-screen touch controls – a D-pad on one side controls the character and movement buttons are on the other side. You also have the option of seeing your inventory and choosing a weapon to fight with.
How to Download Free Fire:
Garena Free Fire is a free app in the Android app store; simply open the Play Store, search for it and download it:
Although Free Fire is free to download, it does offer in-app purchases. If others use your device and you don't want your credit card bill to go through the roof, simply set a password or a pin on all in-app purchases.
Open Android Settings and go to User Controls
Tap on Set/Change Pin ( or Password ) and set a pin or password
Go back to User Controls and enable the use of the pin or password for all in-app purchases
Garena Free Fire Game Features:
Free Fire has plenty of cool features for players, including:
One goal – survival
Hunt for weapons and resources to help you win
Stay in the ever-shrinking play zone
Loot enemies for their resources
Avoid airstrikes
Play for 10 or 15 minutes in fast, frantic gameplay
Play alone or as part of a 4-person squad
Cool, smooth graphics
Easy game controls
Garena Free Fire is the latest shooter game and it shows huge promise. Don't miss out on the fun; download it today and answer the call of duty – be the last one standing.