Shooter games are taking the app store by storm, and one of the most exciting is called Free Fire.


Straight to us from Garena, Free Fire offers an action-packed game of thrills.
What is Free Fire?
An anniversary game from Garena, Free Fire is the ultimate in survival shooter games. Each battle is just 10 minutes of frenzied fighting against 49 other players on a remote island. You must use whatever vehicles, weapons, or other resources you can find or loot to stay in the safe zone for as long as you can, fighting off others to survive. As you play, the safe zone gets smaller, making it harder to stay out of the line of fire.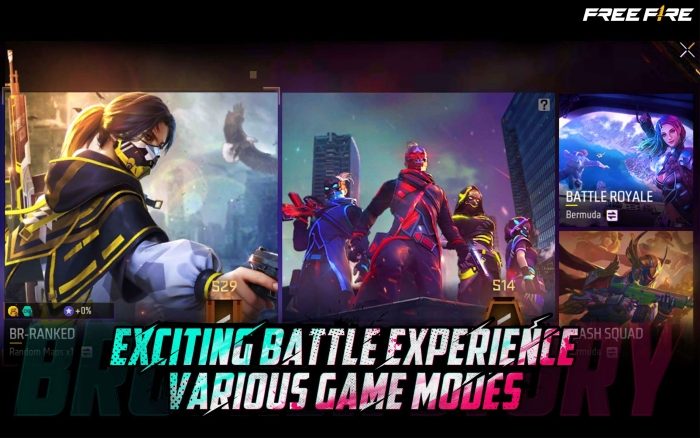 Free Fire Features:
And you get a ton of great features to make your game experience the best ever:
Free to download
Subscription offer – $1.99 per week
Choose your starting point
Stay in the safe zone while you hunt for weapons and resources
Loot fallen players
Use vehicles to get about
Use airdrops to gain the edge
Avoid the airstrikes
Games with 50 players – only one can survive
Join a 4-person squad and combine your forces
Squad games offer in-game voice chat
Smooth, realistic graphics
Easy controls
Work your way through the ranks to gain access to better resources
Many more features
How to Download Free Fire:
This is easy; either open the app store and search for it or tap the direct link below. Then just tap Download on the app page and immerse yourself in more fun than you've had in ages:
While you can enjoy Free Fire for free, a subscription option is $1.99 per week. You get free diamonds each week, giving you the currency you need for cool upgrades. But you don't have to subscribe; if you want, you can even disable in-app purchases (ideal if you share your device with others). Just open Settings > Screen Time > Content and Privacy and disable purchases.
This is your chance to take part in one of the most exciting shooter and survival games ever. Tell us your thoughts on the game and follow us on Facebook for more app tips like this.