If you are looking for a fun yet educational game for your kids, look no further than Miga Town: My World.


It's a free game that lets your kids let their imaginations run riot and brings out their creative side.
What is Miga Town: My World?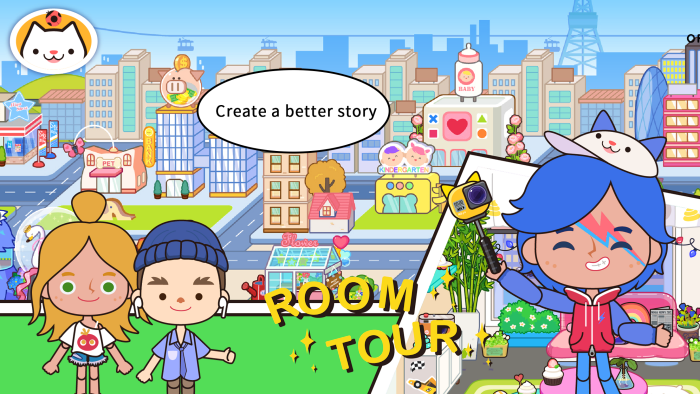 Miga Town: My World was developed by XiHe Digital ( Guangzhou ) Technology Co. Ltd and released in 2019. Free to play, it provides a sandbox for kids to get creative and use their imaginations by building a world of their own and creating their own stories. They can be who they want to be, choosing from billions of facial elements and dress elements, search their world for hidden treasures, and live how they want to live. It's a social and educational game with no rules or time limits – just simple fun they can enjoy and learn from.
Miga Town – My World Features:
Miga Town: My World is packed with features to suit all users:
Change your face, choosing from billions of elements
Wear what you like
Set up your apartment, a place to go home to at the end of the day
Head to the restaurant, the grocery store, the hairdresser, and many more
Invite your best pal to your apartment, hold a dinner party or just chill on your own
Go on treasure hunts
Explore more than 70 locations
Choose from 140 characters, more than 700 clothing sets and accessories and 150 pets
Regular updates bring new features
No rules, no scores, no time limits
No third-party ads
Free to play
There are in-app purchases available, ranging from $0.99 to $4.99 but if you don't want your kids to rack up a bill, simply disable them in your Settings app or set your app store to ask for permission before purchases are made.
How to Download Miga Town:
You can play Miga Town: My World on iOS and Android devices; pick the right link below, tap it and then tap on Download or Install:
Miga Town: My World is a wild and fun educational game for your kids to enjoy, offering them the chance to be someone else for a while. It allows their creative side to come out and lets them be as imaginative as they want as they create a new story and world for themselves. It's an easy game to play and they can change their minds as much as they like, changing their appearance, clothes, décor, anything they want. Give your kids a new focus in life and download Miga Town: MY world onto your device today.