If you want a short but fun game to play, Plug & Play is the app for you. It's more than the run-of-the-mill game you can download from any app store; Plug & Play offers users something totally different.

Described by Gamasutra as "a delightful oddity" and by Short Of The Week as "a tortuous joy," Plug & Play is aimed at older users and provides them with a quick way of getting away from the real world. It offers a few minutes of unadulterated joy and is a game that lets you throw caution to the wind and enjoy yourself.
What is Plug & Play?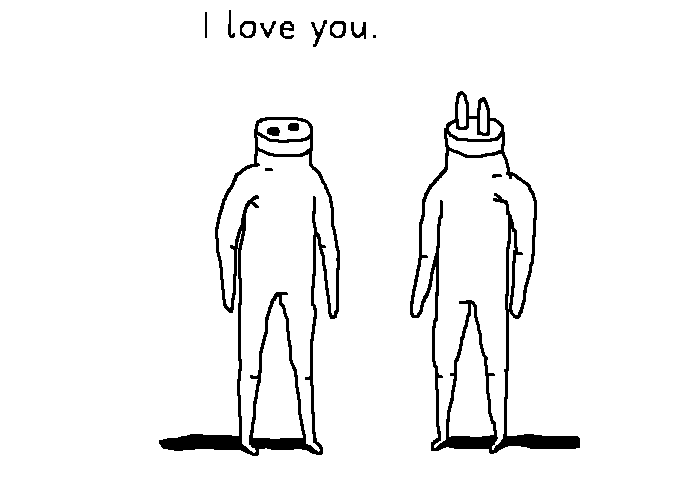 Devised and coded by Swiss animator and filmmaker Michael Frei and Swiss Game Developer and Designer Mario von Rickenbach, Plug & Play is a short, interactive game and film based on a film of the same name by Michael Frei. The game received a nomination for the Nuovo Award in 2015 and the Independent Games Festival and has since been downloaded more than 500,000 times.
Plug & Play Features:
Being a short game, Plug & Play doesn't offer a whole heap of features like other games do, but it does have some:
Surreal gameplay with plugs
Takes 10 to 15 minutes to complete but can be played over and again with different outcomes
Guide your plugs as they run, switch, hit, fall, and love
Push and pull your plugs
Costs $2.99
Supports several languages
While you will need to purchase Plug & Play, there are no other in-app purchases – what you see is what you get.
How to Download Plug & Play:
Plug & Play is available for both iOS and Android devices; tap the right link below and tap on Install/Download to get it onto your device:
Plug & Play may only be a short game, but what it lacks in length, it certainly makes up for in entertainment. An award-winning game and film, it revolves around anthropoid creatures and their feelings, going way beyond reproduction and sexuality; instead, it is based on love. One of the most surreal games you will ever play, it is unique and comes to us from Etter Studios, responsible for several other similar games.
Download Plug & Play onto your device today and indulge yourself in one of the oddest yet most engaging games you will ever play. And when you've finished it, simply start over and choose a different way to play.