Hey there, fellow gamers! Are you looking for a new app to add to your collection? Look no further than the Roblox app for Android phones.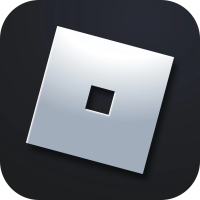 This app has been around for a while, but it's still just as fun and entertaining as ever.
What is Roblox?
If you're not familiar with Roblox, it's a multiplayer online game platform that allows players to create and share their own games. The app features a wide variety of games, from adventure and action to racing and role-playing.
Additionally, Roblox is a social game, it has an in-game chat and messaging feature, allowing players to connect and play with friends, which makes the game more enjoyable.
Roblox Game Features:
A huge library of games created by the community
The ability to create your own games using the Roblox Studio
A virtual currency called Robux can be earned or purchased to buy items and upgrades
In-game chat and messaging feature to connect with other players
The ability to customize your character with different clothes and accessories
A variety of game modes, such as multiplayer and single player
One of the things I love about Roblox is that there's always something new to discover. Whether it's a new game or a new feature, there's always something to keep you entertained. Plus, the community is always creating new games and updates, so you'll never run out of things to play.
All of these features combined make Roblox an appealing and engaging game for players of all ages and interests, which has contributed to its popularity over the years.
How to Download Roblox:
If you're an Android user and are looking to download the Roblox app, the process is quite simple. Click the button below to download the app.
Overall, the Roblox app for Android phones is a must-have for any gamer. With a huge library of games, the ability to create your own games, a virtual currency system, and a variety of game modes, the app has something for everyone. So why not give it a try and see for yourself? Happy gaming!