Slugterra: Slug It Out 2 is a fantastic game for puzzle fanatics.

Slug It Out 2 is the second game of the popular series set in Slugterra, a cartoon universe that offers plenty of puzzling fun.
What is Slug It Out 2?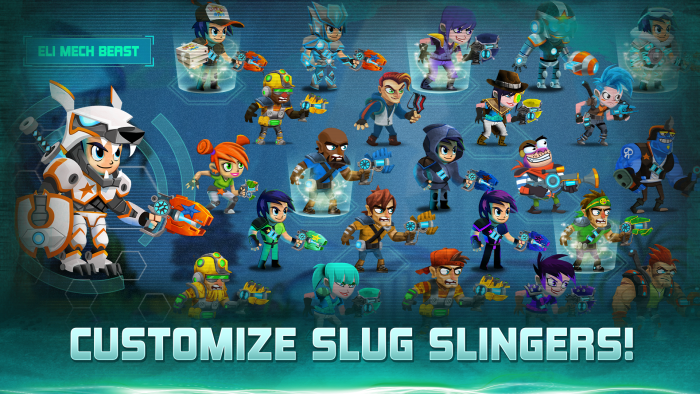 Slug It Out 2 continues the story from the first game in the series and is based on a popular TV series called Slugterra. Brought to us by Epic Story Interactive, Inc., it is better than ever, offering new boards, better battles, and the all-new Slug Hideout. To play, you must determine why the slugs are disappearing, find them, and bring them back home – it's that simple. Solve puzzles, collect slugs, power them up, and go into battle – slug it out and rebalance the energy beneath the ground as you restore Slugterra to its former glory.
Slug It Out 2 Features:
Slug It Out 2 offers all the features of the first game, plus a lot more besides:
Play Match 3 puzzles that get more complex as you progress through the game
Play as Eli Shane and unlock new slugs as you win your battles
Each slug has its own unique talents in transforming into a magical slug-beast
Train your slugs and evolve them into megamorphs
Based on a popular TV series
Dual villains from the TV series
Visit different caverns to defeat your foes
Visit the brand-new Slug Hideout, where you and your slugs can relax and interact with one another
Collect gems as you play and use them to get the treasure
Control the power of the Elementals
Use Evolution Stones to collect Elemental Slugs and level them up
New daily events to win rewards, gens, gifts, and shop upgrades
Monthly updates bring bigger and better levels, new rewards, and new slugs
Free to play – in-app purchases
How to Download Slug It Out 2:
Slug It Out 2 is a fun game to play, and you can download it by choosing one of the links below:
Slug It Out 2 is one of the best games of its genre, continuing the popular game series based on a TV show. With millions of active players worldwide, it is also one of the most downloaded puzzle games, offering simple gameplay and a great way of withdrawing from the real world for a while. Download Slug It Out 2 onto your device right now and enjoy hours of fun as you solve Match 3 puzzles and battle your way to victory.