If your kids love the Toca Boca games, they'll love Toca Life World. One of the Toca Life series, Life World, offers all the fun of the other Life games rolled into one.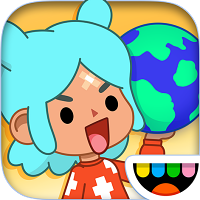 Toca Life World is the latest addition to the Toca Life games and offers the most enjoyable and educational experience of any Toca Boca game.
What is Toca Life World?
Toca Life World is a wholesome video game aimed at educating kids while giving them hours of fun. It brings all the fun and experiences of Toca Life Office, City, Hospital Vacation, and more together in one place, allowing kids to build their own world and any story they want.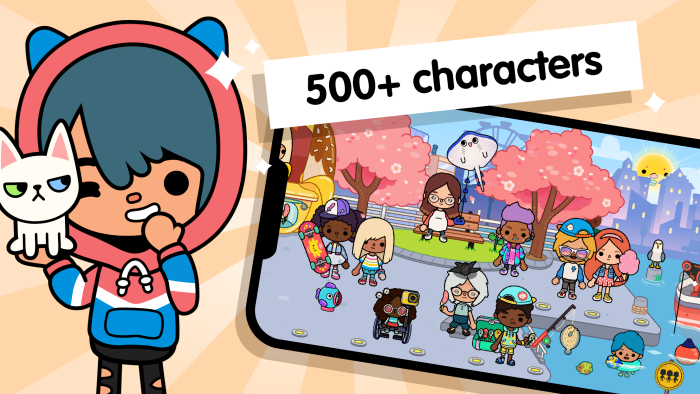 Anything is possible, even the impossible, in Toca Life World; kids can choose their favorite characters to create different stories. They can take their pets to school, hang out with new friends, take their favorite animals to the skate park, and much more; they are the boss, and the only limit is their imagination.
Toca Life World Features:
Toca Life World offers kids tons of cool features and plenty to keep them amused for hours on end. Some of the best features include:
8 locations and 39 characters for free
Combine all your Toca Life apps into Toca Life World
Free gifts weekly
Tons of outfits and props to help you style your characters
Intuitive map to help you navigate the districts, visit buildings, and change from night to day and back again
Screen recording feature allows you to record your stories
Reset feature to help you tidy up your locations and start over
Helpful storage feature to save seasonal items
Character Creator to get your characters precisely the way you want them
And much more
While Toca Life World offers plenty for free, in-app purchases can add up if you are not careful. You can disable these in your device Settings app, which is recommended when your kids are playing the app on your device.
How to Download Toca Life World:
Downloading Toca Life World couldn't be easier. Tap on the download links below to install it on your iOS or Android device:
If your kids love to play the Toca Life Games, introduce them to Toca Life World. All their favorite characters, locations, and features come together in one mega-game, all the fun without the need to open separate apps. Download Toca Life World today and educate your kids while they have a whole heap of fun.