HappyMod app is the newest Android appstore for downloading game MODs.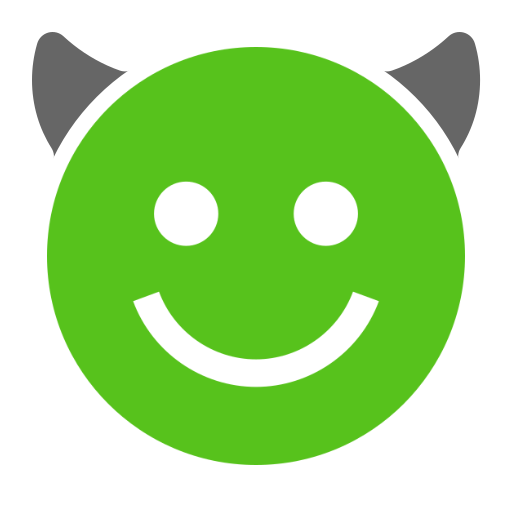 You can download HappyMod using the links below.
How to Install HappyMod APK:
Download the HappyMod installer using one of the download buttons above. Tap on Download Anyway.
Once the download is complete, open the .apk file
A Security alert will appear, ignore it and tap on Install
The Chrome browser will ask you to open Settings to enable the Allow From This Source option.
When the HappyMod icon is on your home screen, it is installed and ready to use.
Tap the app icon and Allow access to your device
Now you can start downloading your favorite Mods.
How to Use HappyMod:
Tap on the HappyMod app icon to launch the app
There are 3 main categories on this appstore – Mods, Games, and Apps.
Tap on Mods, and you will find lots of modded apps with unlocked features
At the top of the screen is a Search bar ( use this to find a specific app, game, or mod )
In the Settings section, you can customize HappyMod to suit your preferences
How to Delete HappyMod App:
Launch your Android Settings app
Tap on the Apps setting, and you will see all your installed apps
Tap on HappyMod and tap on Uninstall
Troubleshooting Guide:
Error HappyMod Not Installed
Method 1: Delete Old Installation
First, Un-install any previous versions of HappyMod from your device
Now restart your device
After restarting, re-download the HappyMod.apk file from the links above and install it.
Method 2: Enable Unknown Sources
This feature is disabled by default and must be enabled to install third-party .apk files.
Open Android Settings
Tap Security and find the Unknown Sources option
Enable it and close Settings
Frequently Asked Questions:
HappyMod is a dedicated appstore for downloading Android Game Mods. You can install and use the HappyMod APK without having to provide your Google ID.
Yes, HappyMod is 100% Safe to use. It is monitored regularly, and any issues are fixed with an Update, which you must download and install whenever released. However, because of the sheer number of apps in the store, the developers can't ensure every single one is safe, so install good Android Antivirus software on your phone.
Yes. HappyMod is a Free app. You will not be charged to download and use the HappyMod app. There are NO in-app purchases or subscription fees on the apps downloaded from the HappyMod store. However, there are a few Ads in HappyMod to support the developers.
No. Happy Mod is Safe to use and will not install malware, viruses, spyware, adware, or any other malicious files on your device. Millions of people already use HappyMod, and the developers have a good reputation for providing safe content for them to use.
Does My Android Device Need to be Rooted?
No, there is no need to root your phone to use Happy Mod. However, if you have already rooted your device, you will get additional benefits from HappyMod. For example, Google Play Protect may block some apps or games you try downloading from the HappyMod store, but this won't happen on a rooted device.
When you install HappyMod, you only install verified mod .apk files onto your device that other users have uploaded. HappyMod is a community-operated platform where users select only working mods. Choose what you want, and tap to download. You will see a few Ads, but these will not interfere with your use of the app and are there purely to keep HappyMod Free for you to use.
Will HappyMod Work on iOS?
No, HappyMod does not work on iPhones. It is developed only for Android devices and only contains Android Mods. However, there are other ways to install Mods apps on your iPhone by following the linked download tutorial.
Will HappyMod Work on Windows?
Yes, HappyMod works on all Windows computers. However, to install HappyMod on a PC you will need to install an Android emulator first.
Will HappyMod Void My Device Warranty?
No, HappyMod will not void or affect manufacturer's warranty in any way. The HappyMod app uses the same permission as official Android apps, and nothing on your device needs to be modified. Because of this, it does not break any Android or Google security rules. If your device needs to be returned for repair or sold, simply delete the Mods and you are good to go.
Give Us Your Feedback
Important Links:
User Ratings: